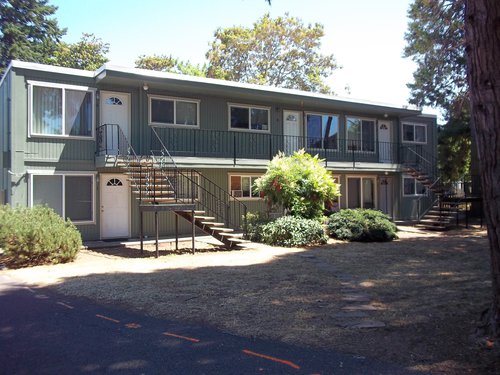 Polk Street Apartments
The Polk Street Apartments opened in 2015, as the first apartment complex in Oregon dedicated to youth aging out of the foster care system. Youth who age out of care often struggle to find housing – without parental cosigners, or a rental history, or a credit history – which makes the transition to adulthood even harder. Without stable housing, they have trouble maintaining a job, finishing school, or feeling stable and connected to their community.
At the Polk Street Apartments, we provide affordable rents, an onsite manager to help them learn the ropes of renting, and connections to services and resources.
If you or someone you know is looking for housing and was in foster care (or is soon to age out of care), contact Dannette Gwin at or 541.345.7106.
Coming soon: 12 more units at Polk Street Apartments
In 2019, DevNW received funding from Lane County to begin pre-development of 12 additional units and a community room for classes and groups at the Polk Street campus. We hope to apply for additional funding in 2020 and begin construction in 2021. Check back for more details soon!